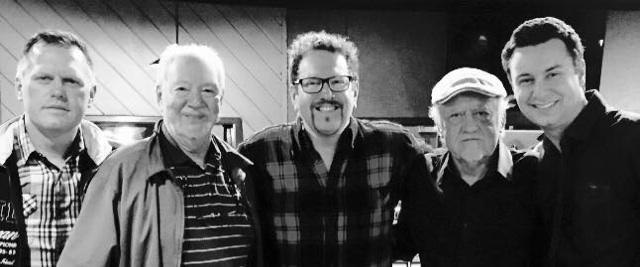 We're barely out of the first week of 2015, and already music legends are leaving us one after the other. First, it was Little Jimmy Dickens in country music. Next, Andrae Crouch just last week, about whom I was going to post this morning until Lari Goss passed away two days ago. Now my recent reflections on life and the passage of time are, eerily, doubly appropriate.
Lari Goss had a hand in a lot of the work that has formed my appreciation of southern gospel music. His involved orchestrations may not be every classical music purist's cup of tea, but I've always taken the Monty Python approach: I may not know much about art, but I know what I like. And I know that Lari Goss's orchestrations have made already great songs stick in my memory, no doubt many without my knowing it. His talents as an acappella producer should also be recognized. We have him to thank for the outstanding work of the Martins, among others.
While recognizing that this playlist barely scratches the surface, I present a few songs I've loved in no small part because of the Lari Goss touch. He will be missed. Feel free to name any other favorites that I forgot. I realize, for example, that I could have included the Martins' entire A Cappella Collection, or practically the Cathedrals' entire Symphony of Praise album. Though I resolutely refuse to add "Champion of Love," because I hate, hate that song, through no fault of Lari Goss's production.